This article or section is currently in the middle of an expansion or major revamping.
The information contained within it should not be considered fully accurate and/or complete. You can help in its construction by

contributing

to it.
Pali are wild creatures that roam the Paladore universe and live in various areas including other floating islands.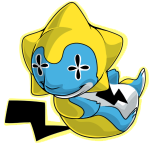 There are 201 pali that were released with Season One.
Pali Talk
Edit
Occusionally while browsing the Paladore website, a users active pali may say something. Below is a list of what they can say and a translation.
Ba waly'a zi!
B waya ag evax lgzi pazil!
B az ani tggvila Eavb imik!
B ugy'a vbdi ani uakd
Gvi kcvil Eavaugki!
Gvi bl ani jila!
Kiavvx?
Likajb bl a vipiyu.
Tay xgc cyuiklaayu zi?
Ug xgc kiau Ani Eavavcyi
Vial taeacki lgzi zgki Eavb lnavv wi?
wng wayal ag hbpna!?
wgw, B'z lceik abkiu!
Xgc'ki ani jila gwyik by ani wgkvu!
B waya ag ji eavazgkeniu!
| | | | | | | | | | | | | | | | | | | | | | | | | | | |
| --- | --- | --- | --- | --- | --- | --- | --- | --- | --- | --- | --- | --- | --- | --- | --- | --- | --- | --- | --- | --- | --- | --- | --- | --- | --- | --- |
| English | A | B | C | D | E | F | G | H | I | J | K | L | M | N | O | P | Q | R | S | T | U | V | W | X | Y | Z |
| Palibi | | J | | U | I | | P | N | B | | | V | Z | | G | E | | K | L | A | C | | | | X | |